Ulaanbaatar, Mongolia–(Newsfile Corp. – March 22, 2023) – Aranjin Resources Ltd. (TSXV: ARJN) ("Aranjin") provides a shareholder update on its Mongolian projects.
The Company had a relatively quiet fourth quarter in 2022 as it considered plans for an active drilling campaign in 2023 and it has been speaking to existing shareholders and strategic investors concerning potential capital solutions for the upcoming year.
As foreshadowed in the press releases during 2022, the focus of the Company has now moved to the Victory Copper Nickel Discovery.
With limited cash resources, Aranjin's Board of Directors has determined that this project provides the best near term potential for development, out of the three projects held by the Company. Once new capital has been secured in the coming months, the Company also plans to bid on some of the exciting new licences becoming available.
Victory Nickel Project
The Company has successfully completed an initial program of six-meter-deep auger geochemical drill holes with samples collected on a one-meter basis down hole across a large portion of the Victory Discovery. The copper nickel geochemical anomaly remains open and further auger drilling will soon commence to assist in outlining extensions.
The Company plans to commence a program of ground electromagnetic geophysics in April with the aim of potentially highlighting zones of increased nickel and copper sulphides. The expectation is that this geophysical program combined with the completed and ongoing auger geochemical program will identify optimal drill locations for initial testing at the Victory Discovery, over the summer of 2023.
The Victory Discovery is one of approximately 25 copper nickel discoveries on the BU Copper Project associated with ultramafic and mafic intrusives and is only the first to be followed up by 50 x 50-meter auger geochemical drill hole spacing.
This type of mineralization and host lithology is typical in northern China and is host to many larger copper nickel deposits including the giant Jinchuan Deposit.
Sharga Copper Project
In September 2021, Aranjin acquired the Sharga Copper Project and shortly thereafter commenced preliminary drilling in 2021, continuing into early 2022. The Mineral Resource and Petroleum Authority of Mongolia (MRPAM) subsequently identified a delay in the licence renewal for 2022 and launched an inquiry into the licence renewal. In the interim, the licence has been suspended.
The Company has reserved its rights on this matter and is seeking all possible legal remedies to reverse this decision. The Company is in active discussions with the Government of Mongolia to resolve this matter to our satisfaction.
Bayan Undur Copper Project
The Company has planned to complete a single drill hole testing a large interpreted buried porphyry copper target. This hole is planned for completion over this coming summer.
About Aranjin Resources Ltd.
Aranjin Resources is committed to exploring its highly prospective copper and nickel projects in Mongolia. Information about the Company is available on its website, www.aranjinresources.com, or under its profile on SEDAR at www.sedar.com.
Contact Information
Ali Haji, CEO
647.871.4571
contact@aranjinresources.com
Cautionary Statements
Certain information contained herein constitutes forward-looking information or statements under applicable securities legislation and rules. Such statements include, but are not limited to, statements with respect to the Company's future plans, objectives or goals, including words to the effect that the Company or management expects a stated condition or result to occur. Forward-looking statements are based on the opinions and estimates of management as of the date such statements are made and are subject to known and unknown risks, uncertainties and other factors that may cause the actual results, level of activity, performance or achievements of ION and/or Aranjin to be materially different from those expressed or implied by such forward-looking statements. Although management of each of ION and Aranjin has attempted to identify important factors that could cause actual results to differ materially from those contained in forward-looking statements, there may be other factors that cause results not to be as anticipated, estimated or intended. There can be no assurance that such statements will prove to be accurate. Accordingly, readers should not place undue reliance on forward-looking statements. Neither party will update any forward-looking statements or forward-looking information that are incorporated by reference herein, except as required by applicable securities laws. The parties caution readers not to place undue reliance on these forward-looking statements and it does not undertake any obligation to revise and disseminate forward-looking statements to reflect events or circumstances after the date hereof, or to reflect the occurrence of or non-occurrence of any events.
This press release is not and is not to be construed in any way as, an offer to buy or sell securities in the United States. This press release shall not constitute an offer to sell or the solicitation of an offer to buy Aranjin common shares, nor shall there be any offer or sale of Aranjin common shares in any jurisdiction in which such offer, solicitation or sale would be unlawful.
Neither the TSX, the TSX Venture Exchange nor its Regulation Services Provider (as that term is defined in the policies of the TSX and TSX Venture Exchange) accepts responsibility for the adequacy or accuracy of this release.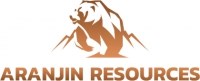 To view the source version of this press release, please visit https://www.newsfilecorp.com/release/159507